Driver Packs Available for CC4
We have recently introduced some new driver packs to increase the range of models that can be supported in the CC4 build console. Please use the instructions below to download the packs for your systems.
Step 1 - Download the SCCM Pack Summary
The SCCM Pack Summary contains links to Packs which are compatible with CC4, as well as LAN drivers for the build disk. The SCCM packs are ZIP files which can be downloaded, extracted, and then imported in the CC4 build console.
Download the pack summary and then find your model of machine in the list, for example, BOAMOT-476:

Step 2 - Download the Driver Pack
Download the driver pack by following the link in the SCCM column.

You will then be taken to a web page which shows you which operating systems have packs available, for example: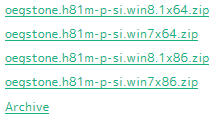 Win8.1x64 - Windows 8.1, 64bit
Win7x64 - Windows 7, 64bit
Win8.1x86 - Windows 8.1, x86 or 32bit
Win7x86 - Windows 7,

x86 or 32bit
Download the pack that corresponds to the operating system that you are trying to run on your machines. Please note that Windows 8.1 is only supported on newer versions of CC4.
Step 3 - Import the Drivers from the Pack into Your Build Console
Extract the contents of the ZIP pack file into a sub-folder.
Follow your normal process to import the drivers into your RM build console from the sub-folder.
Step 4 - Find out Which Model of LAN Driver You Need for the Build Disk
In the SCCM Summary, it will tell you which brand or model of LAN Adapter driver you need for your system, for example, Realtek.

Step 5 - Now Download the Windows PE Driver for Your Build Disk
The Windows PE Driver is needed for your build disk. This is often a different version of driver than the driver for the Windows that will eventually run on the machine.
For example, if you are planning to deploy Windows 7 x64 on the machines (the target operating system), its likely that you will need the Windows 7 x86 driver for your build disk, unless you have a very new version of CC4.
| | | | |
| --- | --- | --- | --- |
| Target Operating System | Windows PE Version | Driver Required for PE | Pack Availability |
| Windows 7 x86 | Windows PE 2.0 | x86 Windows Vista - only available for 2013 models and older. | Yes, for most models |
| Windows 7 x86 | Windows PE 3.1, with CC4 Update 133 | Windows 7 x86 | Yes, for most models |
| Windows 7 x64 | Windows PE 3.1 | Windows 7 x86 | Yes, for most models |
| Windows 8 x64 | Windows PE 4.0, with CC4.5 | Windows 8 x64 | Most 2014 models and newer |
| Windows 8.1 x64 | Windows PE 5.0, with CC4.5 | Windows 8.1 x64 | Most 2014 models and newer |
Reminder: Once you have added a new build disk driver, don't forget to re-make the build disk so that in includes the new versions.
Sample Windows PE LAN Driver Chart from the SCCM Pack Summary

Download the Windows PE / Build Disk driver that you need by clicking on the link in the SCCM pack summary, as above.
Please note: Windows Vista drivers are not regularly updated by component manufacturers any more. This means that build disk drivers may not be available if you are deploying Windows 7 x86 on older versions of CC4, where you need a Windows Vista build driver. This particularly affects machines with Intel network cards as support has not been updated since mid-2013. In this situation, you will either need machines with a Realtek based adapter, or preferably you may need to update your version of CC4 (to Update 133 or newer) and/or build for Windows 7 x64 instead. Examples include the Stone (Asus) CS-B system (BOAMOT-467) and Stone (Asus) Q87-T based system (BOAMOT-467) as the Intel Vista LAN adapter driver does not support these systems.
Step 6 - After the System is Built, Install any Remaining Drivers
On some systems - mainly notebooks - there are some drivers, called non-INF drivers, which cannot be added to the CC4 build console. To use these drivers you will need to manually download them for your model from the Stone Driver Finder and then install them onto your built system.
Types of driver include:
Hotkey software (needed for the onscreen display functionality on many Stone notebooks)
Touchpad drivers
Some camera drivers
Intel Bluetooth drivers and software
Frequently Asked Questions
Which INF files do I need to Import from the Packs?
Most driver packages now include a small text file which tells you exactly which driver files you need to import into your build console. When about to import drivers, we recommend you print the list and work through it. Whilst most lists are quite short, it is important not to miss a driver, to ensure that you have no "Unknown Devices" in Device Manager at the end of the build process.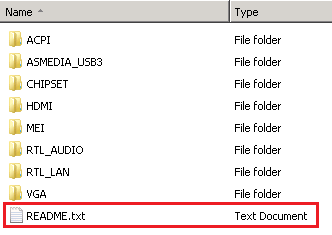 What If I Need Help Installing Drivers or to Build My Machine?
Please contact Stone support. We will be happy to help you with through the process.
Are the Build Disk Drivers Digitally Signed?
All drivers - including the Windows PE Drivers for the build disk - are digitally signed. We recommend that when adding drivers, tick the option box for "Digitally Signed Driver" where possible.
What BIOS Settings Should I Use?
The best BIOS settings vary from model to model, but here are some general recommendations for building systems onto CC4 if you are deploying Windows 7.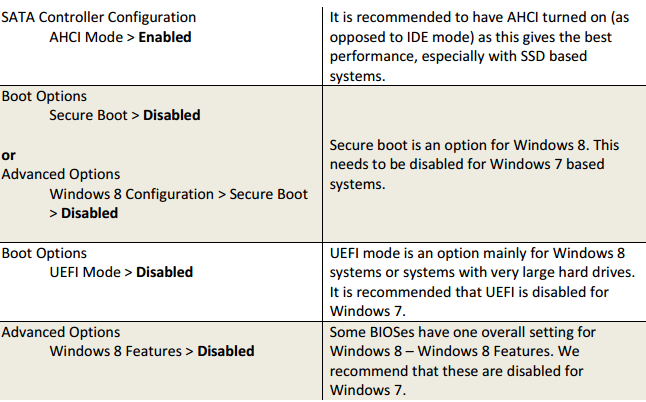 What If There is No Pack Available for My Model?
Please contact your Stone account manager or Stone Support if your model is not listed as we may be able to add support for it. Known models for which there is no pack available include the Stone Classmate 3.
Applies to:
Stone Desktop and Laptop PCs with CC4 / SCCM pack support (generally 2011 models and newer).

(Last Updated 1/12/16).