What does this fix?
This firmware is designed to update the ANX chip in the notebook that controls the USB-C DisplayPort. The update brings better compatibility with external USB-C connected monitors and docking stations.
Prerequisites
The following instructions apply to the 10th gen Stonebook Pro and Stonebook Lite with the "E" revision suffix - L103E, L105E, P103E, P105E. Before running the ANX update tool, please ensure you have updated the BIOS, EC, and ANX drivers to the latest versions. These can all be found on the Stone Driver Finder
Note:
Please ensure the notebook is plugged into the AC mains before proceeding with any EC or
BIOS
update.
Process
Download the latest ANX Firmware update tool, also found on the Stone Driver Finder, and extract the files, we then need to ascertain what version of the firmware we're running. To do this execute the " ANX74x_7327_Show.exe" found in the Show_tool_V0.6 folder. This will generate a version text file called log.txt. Check the version you are running and if it's older than 1.09.04 then proceed with the steps below.
1. Run the ANX7411_OCM-V1.904_V17.exe to initiate the update.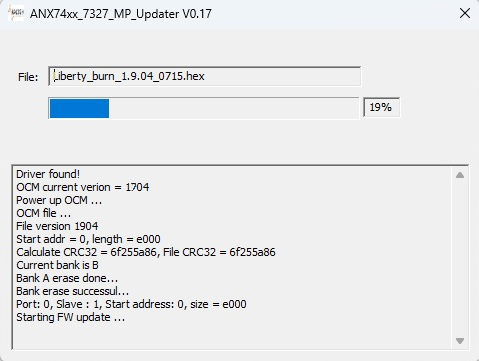 2. Run the Clevo_OCM1700_SINK20V_CR7EBE9E94D-over40w_CTS.exe to complete the update.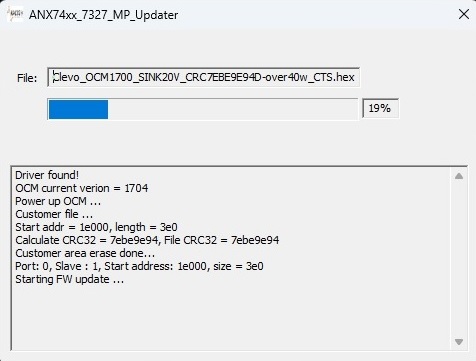 3. Restart the system
4. Run the ANX74x_7327_Show.exe in the show tool folder to check if the system has updated correctly. OCM current version = 1904 means it has updated correctly to the latest version 1.09.04.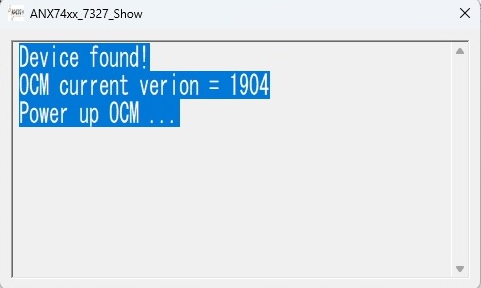 Applies to:
Stonebook Lite L103E & L105E - NOTCHA-324 & NOTCHA-325

Stonebook Pro P103E & P105E - NOTCHA-326 & NOTCHA-327