UEFI Server
The UEFI server firmware differs from legacy BIOS systems. With the UEFI mode switched on, the option ROM setup programs for devices such as RAID cards are not accessible using the history CTRL + R / CTRL + G etc. methods that were used previously.
Instead, accessing the RAID card configuration program is achieved through the main BIOS Setup.
How to Access RAID Card Settings
Go into the BIOS during system POST, by tapping the F2 key

Go into the Setup Menu

Then go into the Advanced Menu, then PCI Configuration

Go into UEFI Option ROM Control

Find the RAID Controller you wish to modify in the list of devices, and then press Enter to go into its settings. It may be listed under "Storage Controller"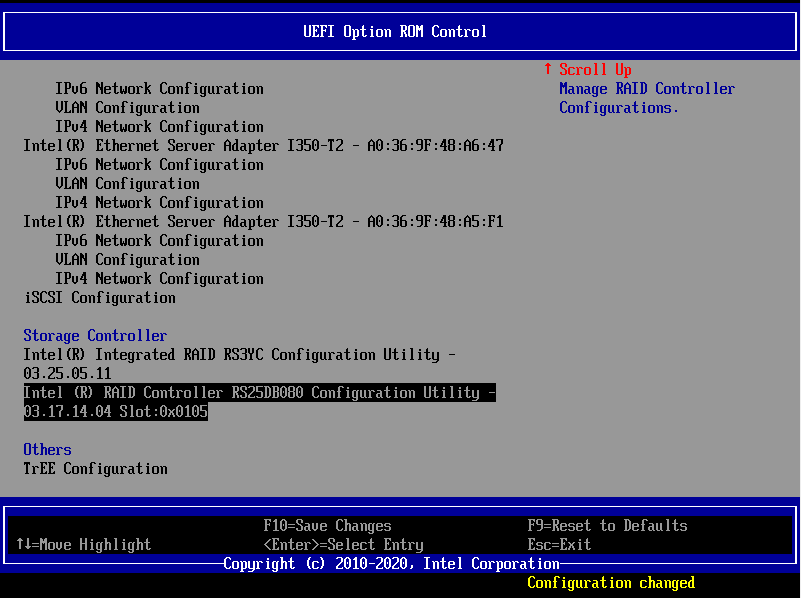 You can then directly configure the RAID Card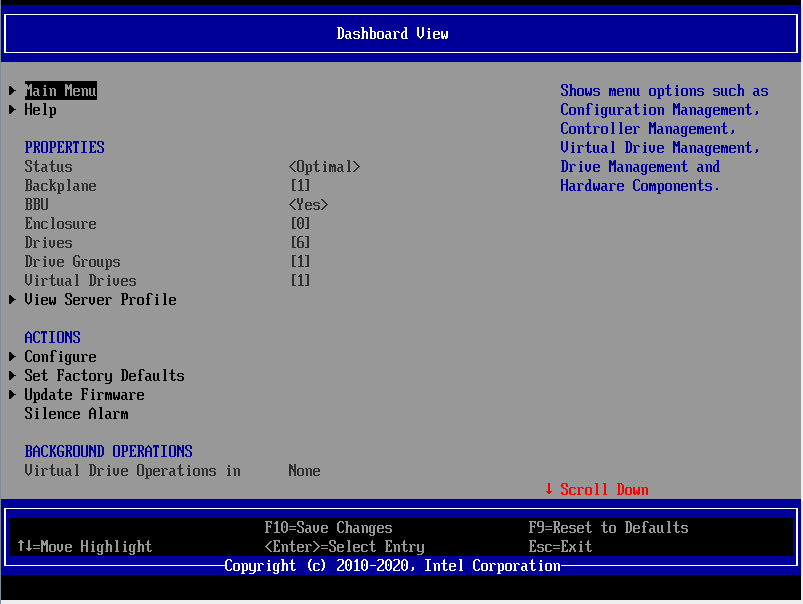 To see the Physical drive Health, dependant on the RAID card, go through the following sub-menus:

View Server Profile
Drive Management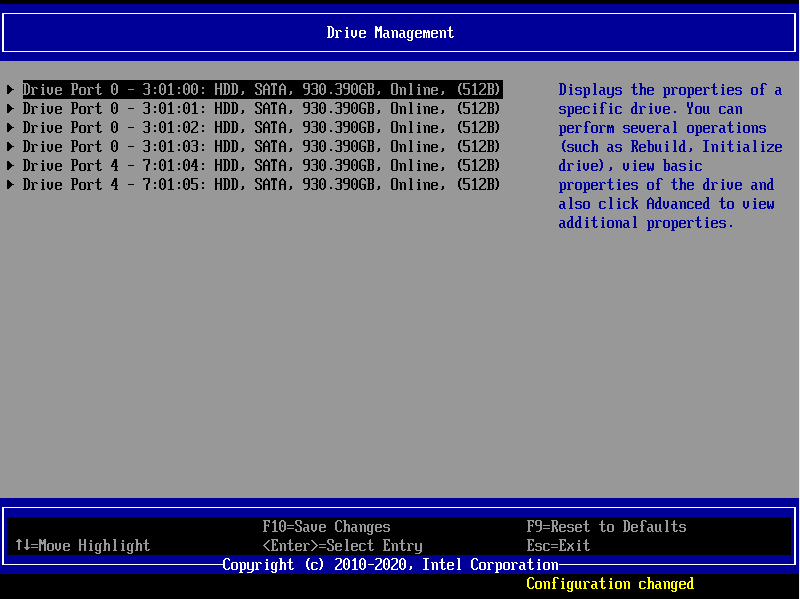 To see the Virtual drive Health, dependant on the RAID card, go through the following sub-menus:

View Server Profile
Virtual Drive Management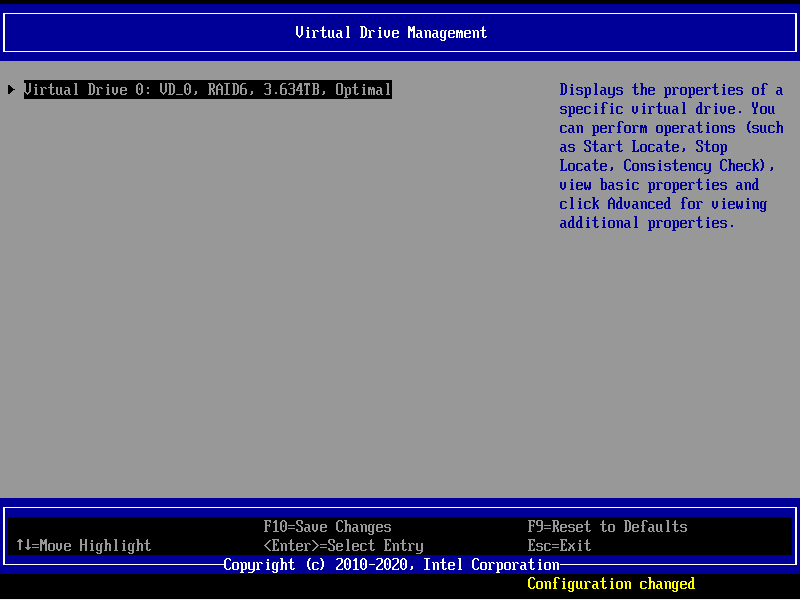 ​​​​​​​
Applies to:
Stone Server and Workstation Products