Issue
When using:
Windows Server 2016
or Windows Server 2019
...and logged in using the Domain Administrator account, you may appear to be blocked from carrying out some basic adminstration tasks, including:
Using the Change Adapter Options item in the Windows Settings App
Completing the deployment of newly installed Windows features
You may be presented with the error message below, stating that "Windows cannot access the specified device, path or file. You may not have the appropriate permissions to access the item".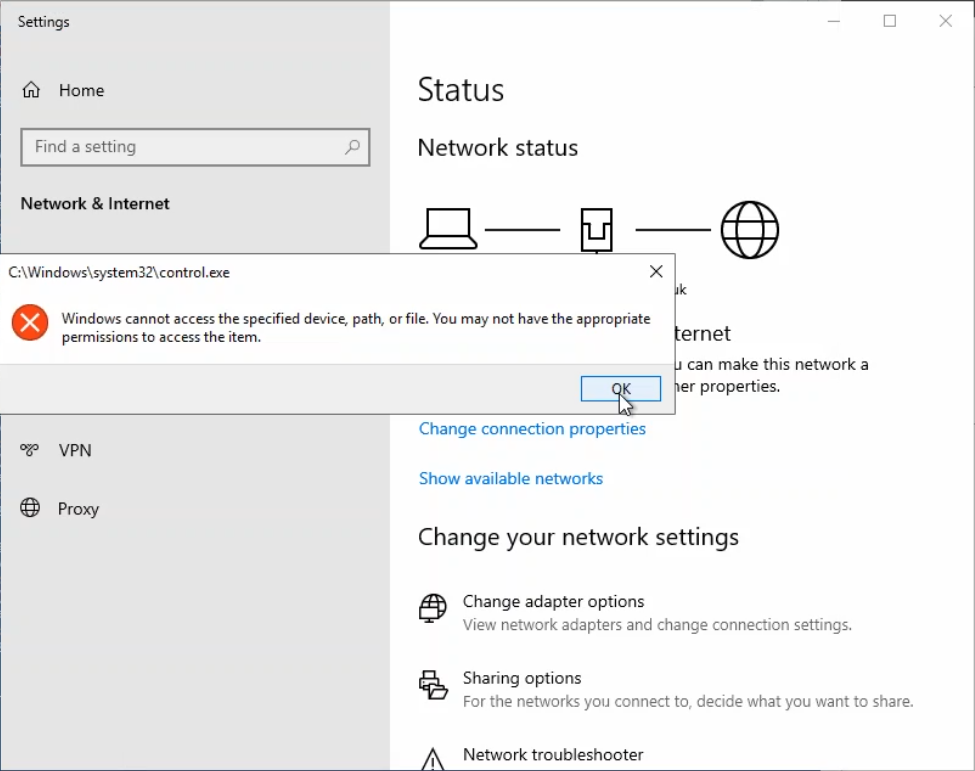 Cause
This issue appears to be caused by a missing security policy. This issue has been found to occur on fresh installs on Windows Server when an existing domain administrator account is used, or on upgrade installs of Windows Server (i.e. 2012R2 to 2016) when the same domain administrator account is used.
Resolution
Edit the local computer security policy to grant
Steps
Run GPEDIT.MSC (this allows editing of the local computer policies, as opposed to the domain group policies)
Browse to Computer Configuration > Windows Settings > Security Settings > Local Policies > Security Options
Find the setting "User Account Control: Admin Approval Mode for the Built-in Administrator account". This should be set to "Not Defined"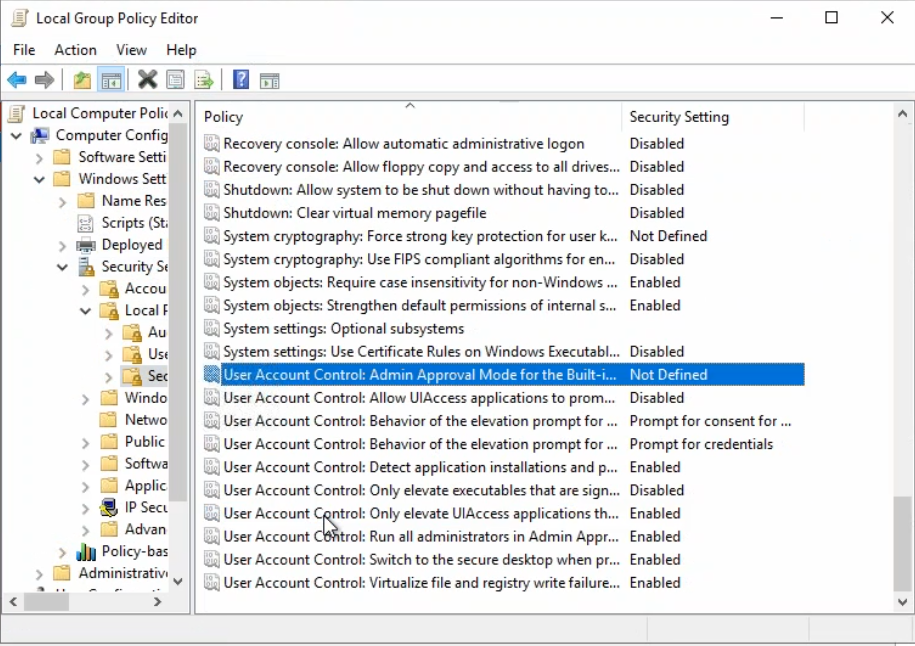 Change it to Enabled, and then reboot the system
Applies to:
Windows Server 2016
Windows Server 2019