Stone NT310-H (W550SU1)
Please find attached the Stone NT310-H (W550SU1) User Manual.
Function Keys / Hotkeys
The function keys will act as hotkeys when pressed whilst the FN key is held down. Some key combinations will also generate an on screen message when the Hotkey utility is installed.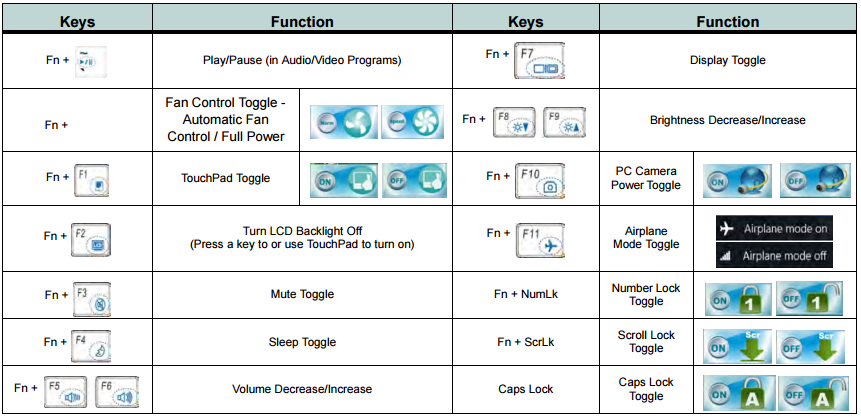 Applies to:
Stone NT310-H laptop (NOTCHA-260, NOTCHA-265, NOTCHA-271. NOTCHA-272, NOTCHA-274, NOTCHA-282 and ODMKIT-002 (replacement motherboard kit)).