Problem
Some versions of the Crucial M4 Solid State Drive (SSD) may start to become unresponsive. The system may appear to hang or run very slowly, sometimes at regular one hour intervals.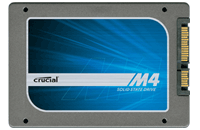 Cause
The cause is a firmware problem which causes the drive to become unstable after 5184 hours of power-on operation. The drive may also sometimes not be detected by the system BIOS when the system is turned on.
Even when the drive has been detected and appears to have recovered, the drive may experience performance or detection problems after every subsequent hour of use.
The root cause is a problem with the drives SMART monitoring and management system which encounters a problem after 5184 hours of use.
Resolution
Install the latest drive firmware to correct this problem.
The problem has been seen with Crucial M4 SSDs with firmware versions older than 0309. Firmware 0309 provided the first fix for the 5184 hours issue, however we recommend that any drive with firmware 070H or older should be considered for a firmware update, as this also resolves some problems with Windows 8. Firmware 070H was released on 04/02/2013.
Additional Information
How to Check the Number of Power On Hours
Use the Stone Smart Gather tool, or use a utility such as CrystalDiskInfo Portable Edition.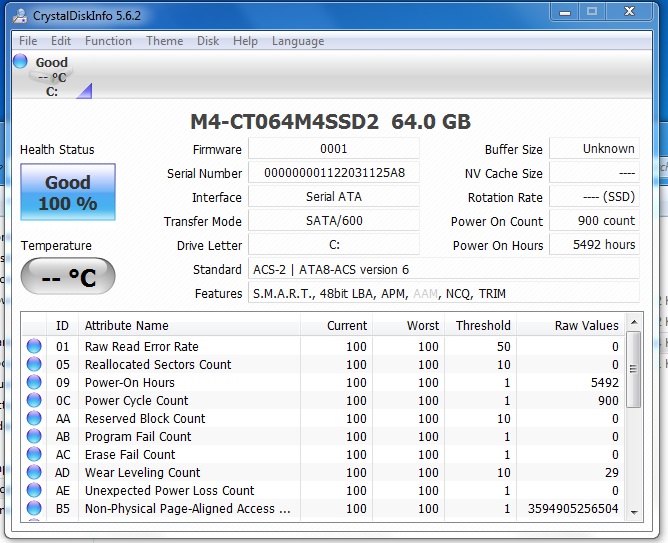 The Raw Values column can be changed from Hex to Dec via the menu.
Checking the Firmware Version before and After Firmware Update
The firmware version is displayed in the Hardware IDs field in the Details tab of the device in Device Manager, as shown below. Before the upgrade: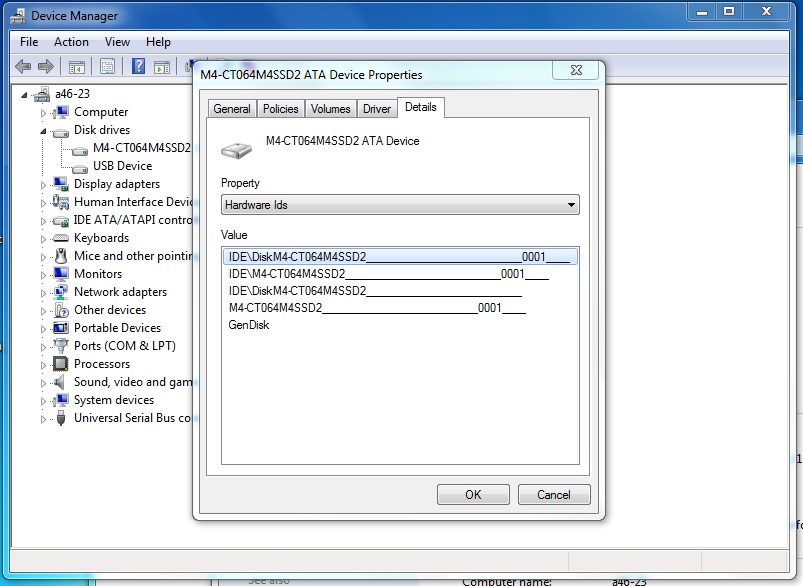 After the upgrade: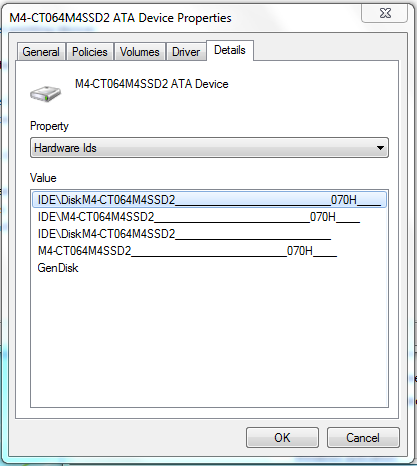 Crucial M4 2.5 inch SSD Firmware Download Page
http://www.crucial.com/usa/en/support-ssd
The page shows both Windows applications for performing the update as well as an ISO download.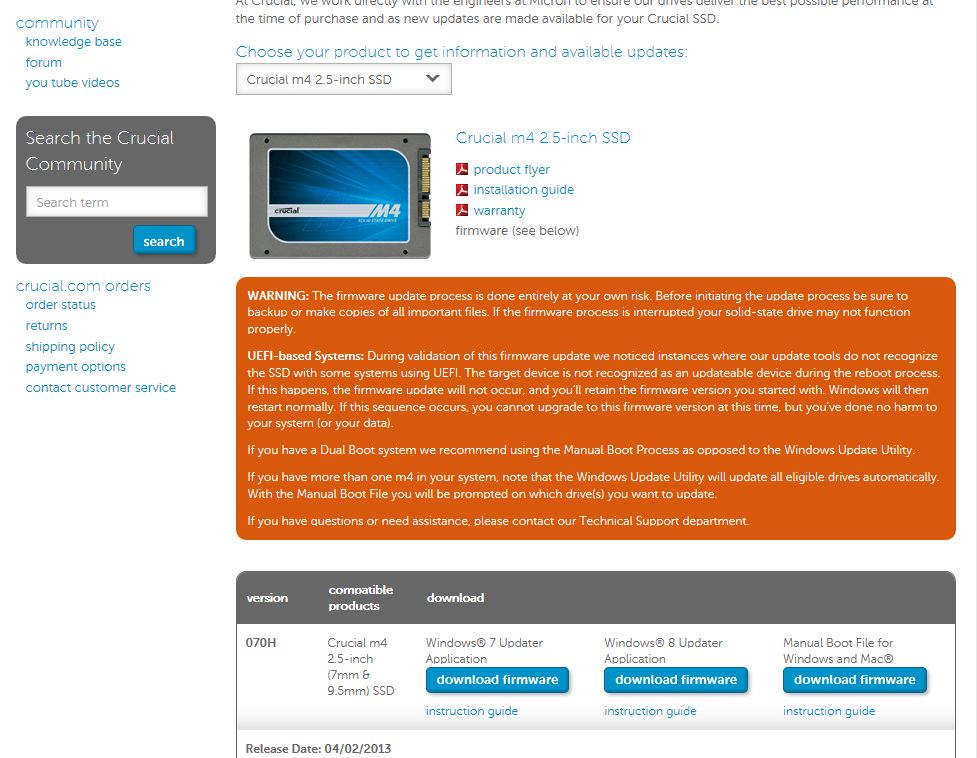 The ISO download provides a bootable Linux update environment for use when there is no Windows operating system currently installed.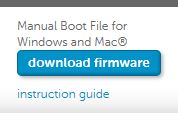 Firmware Update Process
1. Ensure that the SSD drive is the first boot device.
2. Boot to Windows and login.
3. Download the firmware update to the machines local C drive. Do not attempt to run the update from a USB pen drive or from a network drive.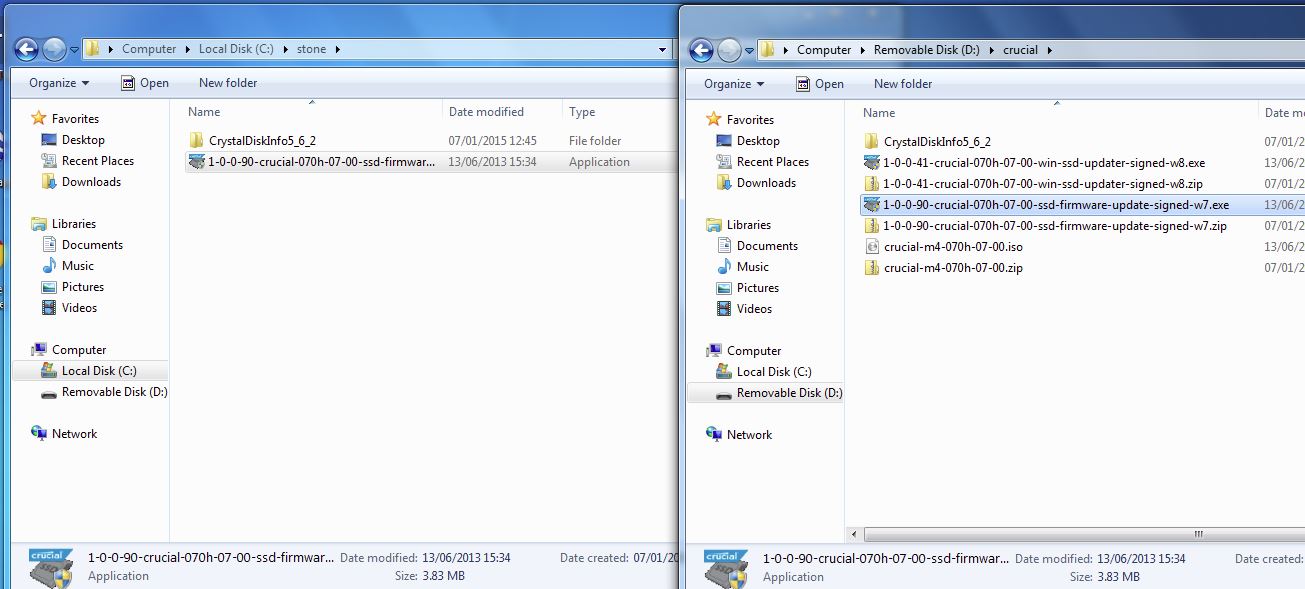 4. To update the firmware, RIGHT-CLICK the utility and then select "Run as administrator".
5. Accept the license agreement.
6. Click Continue.
7. The PC will now restart and load a DOS like "stub" or text mode screen, and proceed to update the firmware.
8. Boot into windows and check that the new firmware has been applied.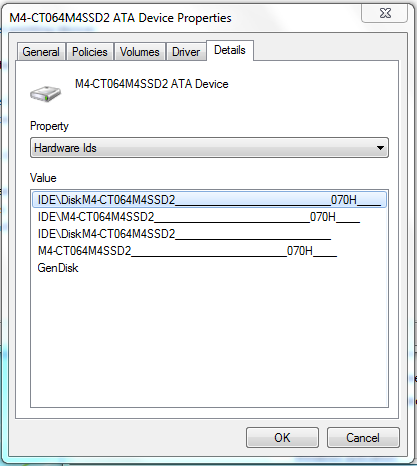 9. As always, test the system using PC Check or similar. There is no Crucial specific SSD diagnostic tool.
Applies to: