Problem
Due to the way in which Windows 8.x handles system and device power states there may be some instances where a desktop or notebook computer cannot be remotely switched on by a "Wake on LAN" (WOL) command. The same model of system can be remotely switched on using WOL if the system is running Windows 7.
Cause
The Windows 8 Fast Boot feature also controls how the system is shutdown. The mode that Windows 8 uses to power down devices can leave the system not able to respond to WOL commands.
Resolution
To resolve this problem, turn off Windows 8 fast boot features.
Steps
In Control Panel, open the Hardware and Sound item.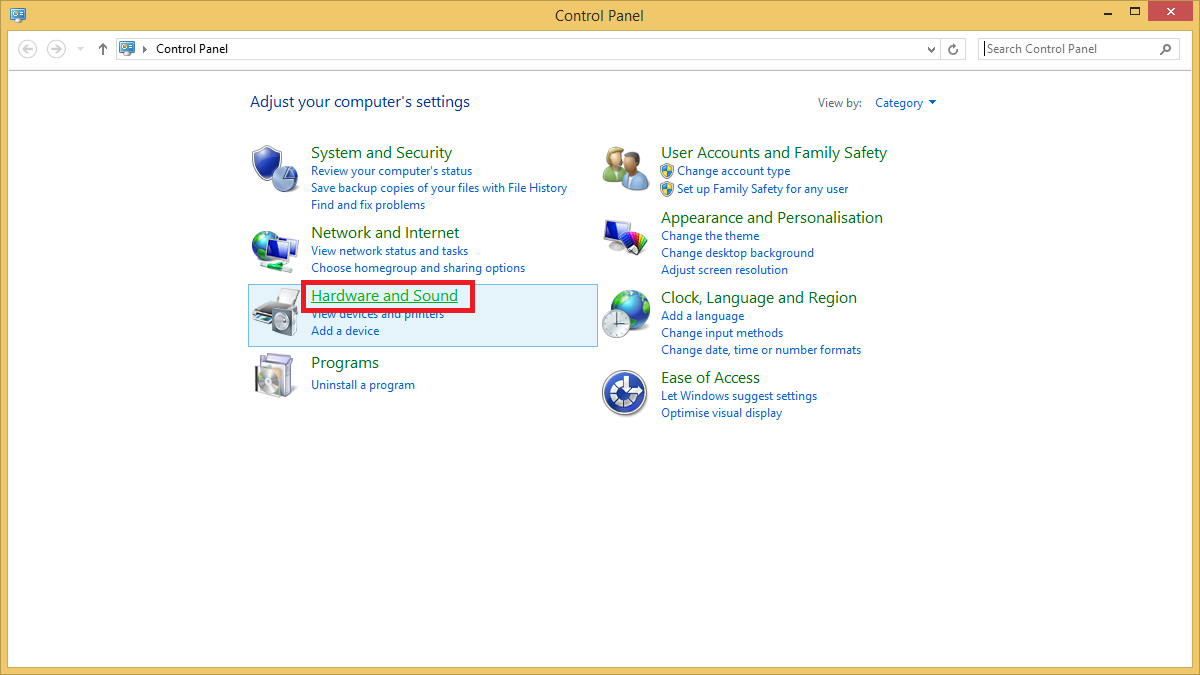 Then open the Power Options item.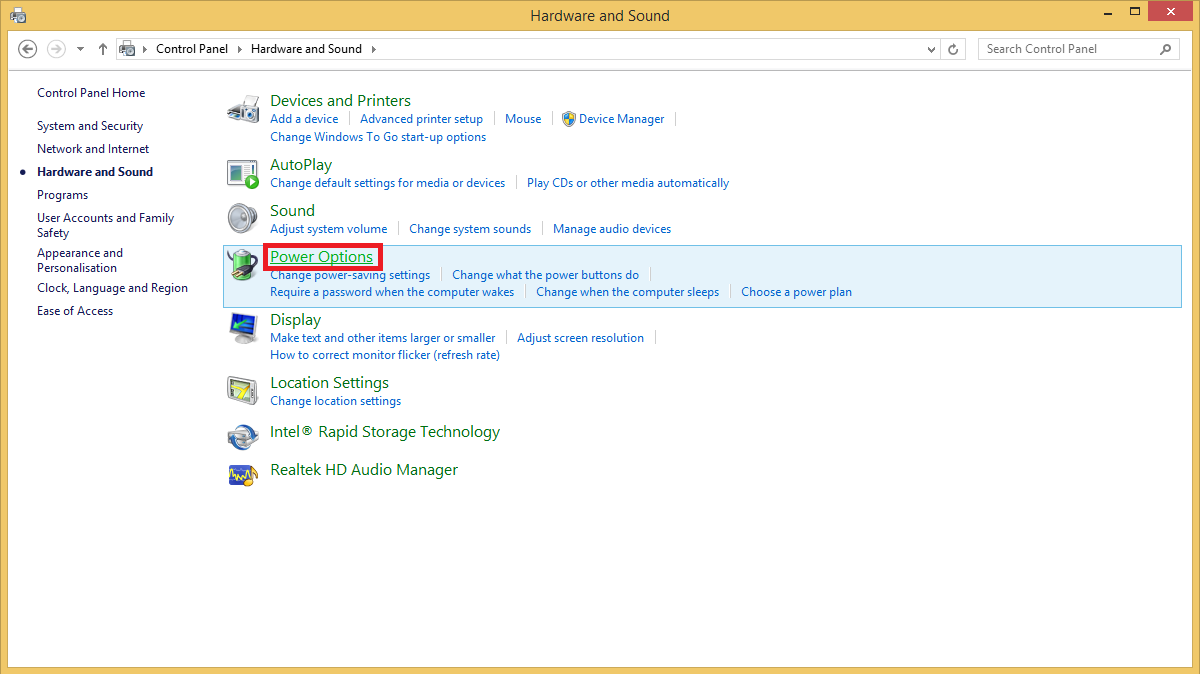 Click the Choose what the power buttons do link.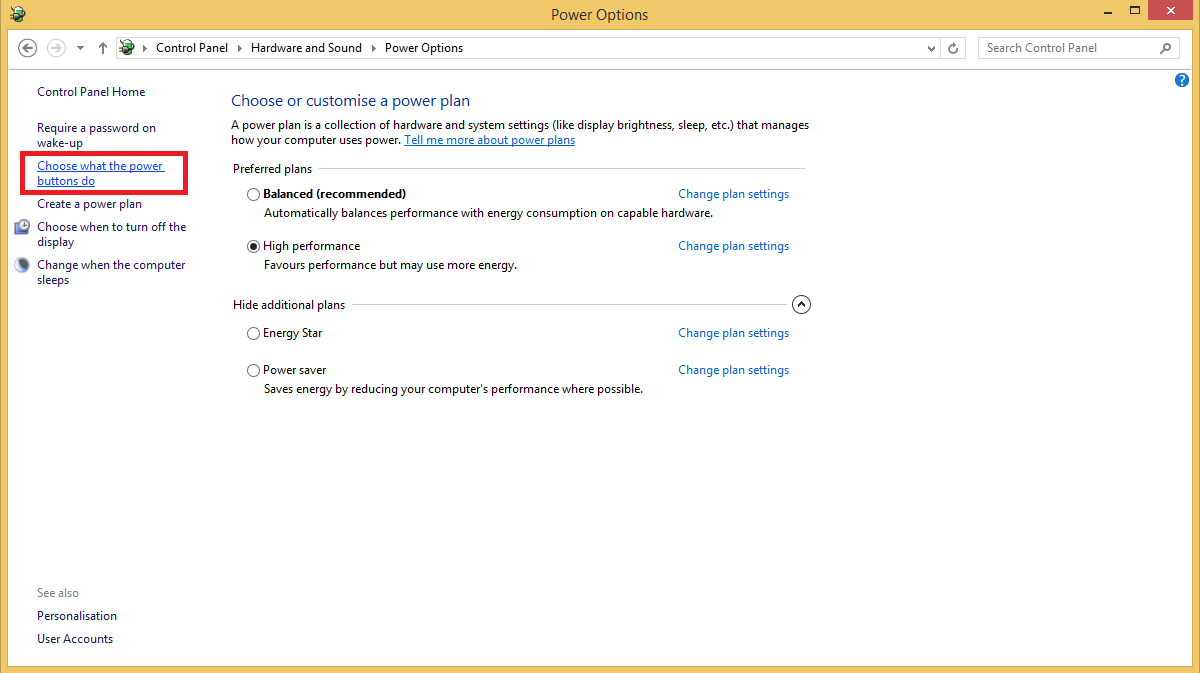 Now untick the Turn on fast start-up option. You may need to click on the Change settings that are currently unavailable link first.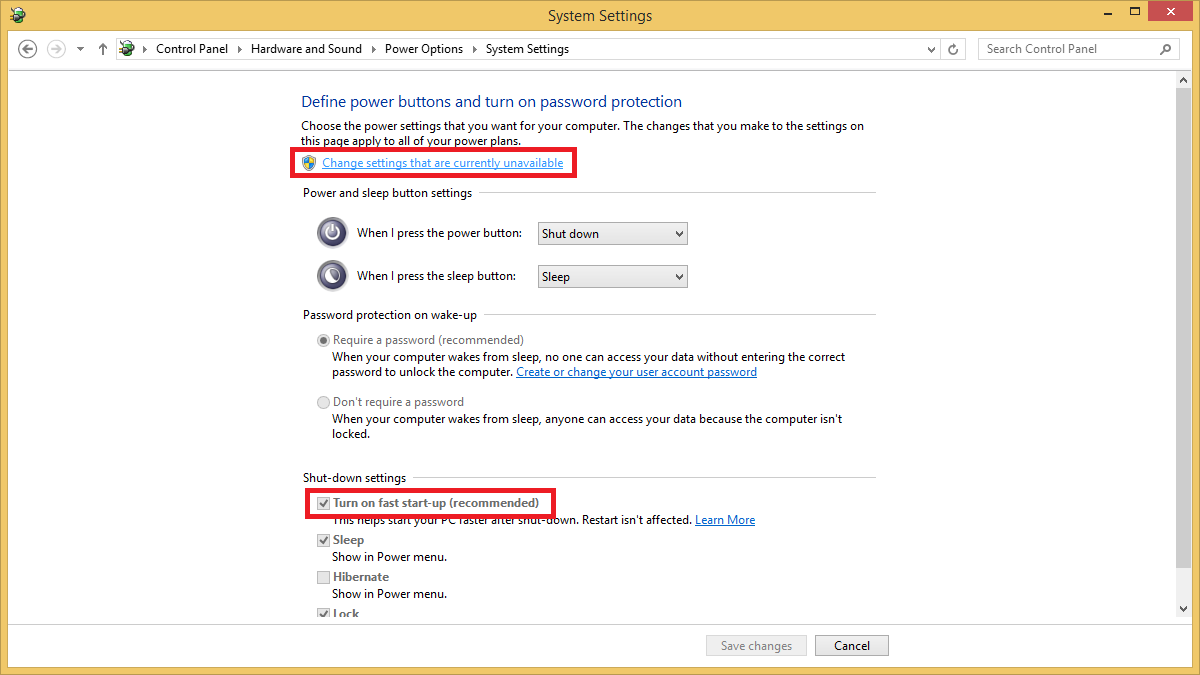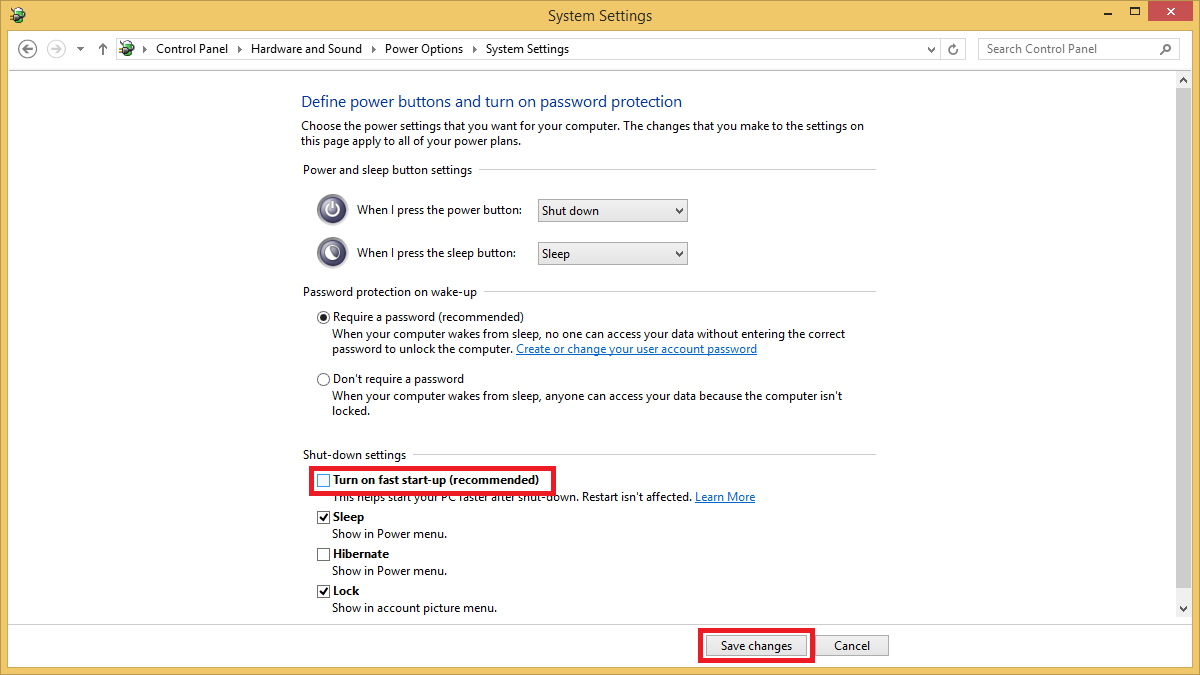 Once you have completed the above steps click the Save changes button.
Applies to:
Systems running Windows 8.x or Windows 10.