Freeing Up Space on Your Hard Drive
After a while your hard disk can become cluttered up with unwanted 'junk' files and this can affect the performance of your PC or notebook. One of the best ways to clean up the hard drive is to run the Windows "Disk Cleanup".
Steps
Click on the "Start" button and select "Computer" ("My Computer" in Windows XP).
Click on the hard drive you want to clean up (you might only have the one hard drive C:) and select Properties.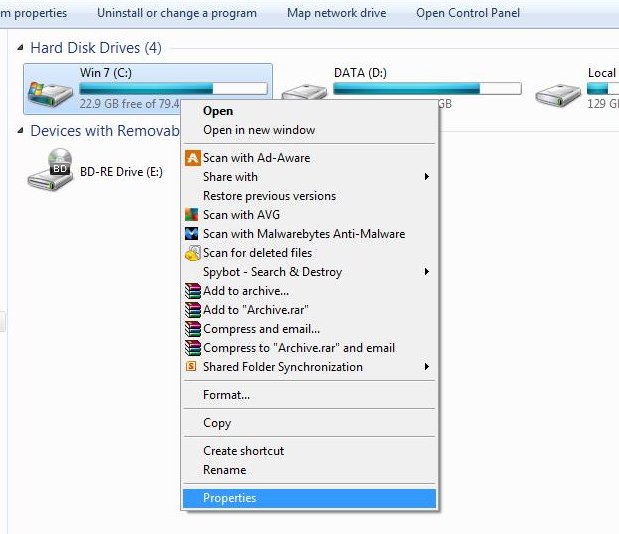 In the general tab click on "Disk Cleanup" .Windows will then scan the hard drive to see what files can safely be deleted.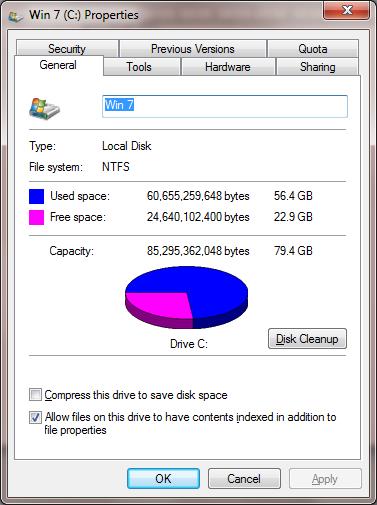 In the next screen (shown below) tick all the boxes for the items you want cleaned and click "OK"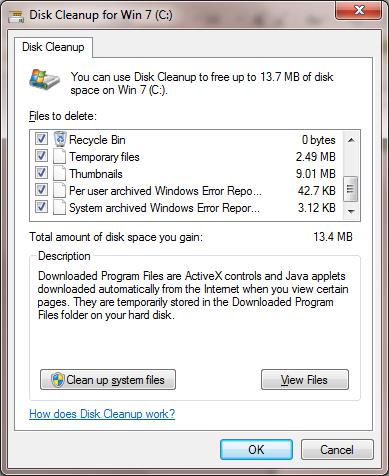 In the confirmation window that appears click "Yes" (Windows XP) or "Delete files" ( Windows Vista, 7, 8, 8.1). The Disk Cleanup utility will now start removing the selected files - this may take some time depending how cluttered the hard drive is.
Click "OK" to exit.
Repeat the process if you have more than one hard drive. This task should be carried out every month or so to free up space on the hard drive
Tip: If you regularly defragment your hard drive to improve the system performance, or if you use the defragmenter on a schedule, try running the disk cleanup before defragmenting. This will reduce the amount of time that the defragmenter needs to complete the job and give you the fastest system.
Applies to:
Systems running Windows XP, Windows Vista or Windows 7