Problem
When you manually try and update System Center Endpoint Protection, you get an error message stating that definitions couldn't be updated, with an error code of 0x80070490.

Automatic definition updates may not work and may report "Connection failed".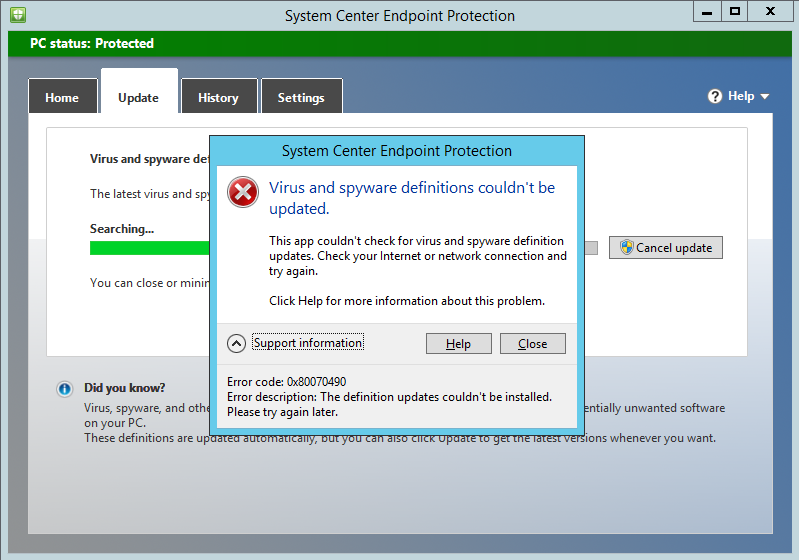 Resolution
You need to enable Microsoft Update, so that the system will be able to install updates for products other than the core Windows operating system, which includes Endpoint Protection.
Instructions
The instructions below are for Windows 8.1 and Server 2012R2, however similar instructions apply to Windows 8 and Windows 7.
Go to Control Panel and then go to System and Security

Click on Windows Update

Click on Change Settings on the left.

Tick the box which says "Give me updates for other Microsoft products when I update Windows".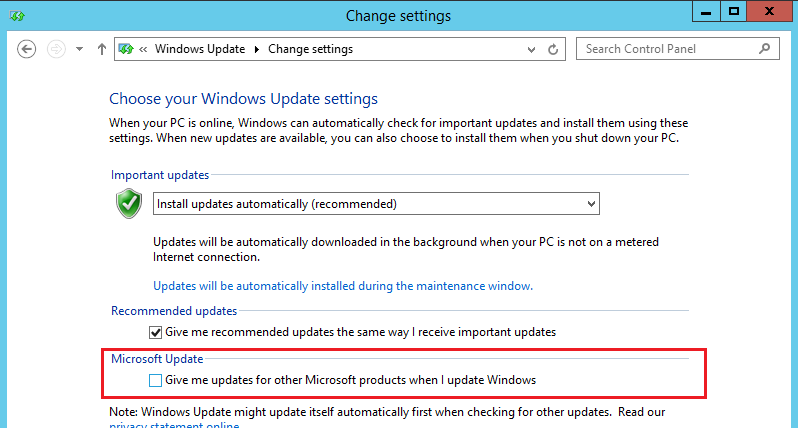 System Center Endpoint Protection will then update automatically without any problems, and manual updates will also work.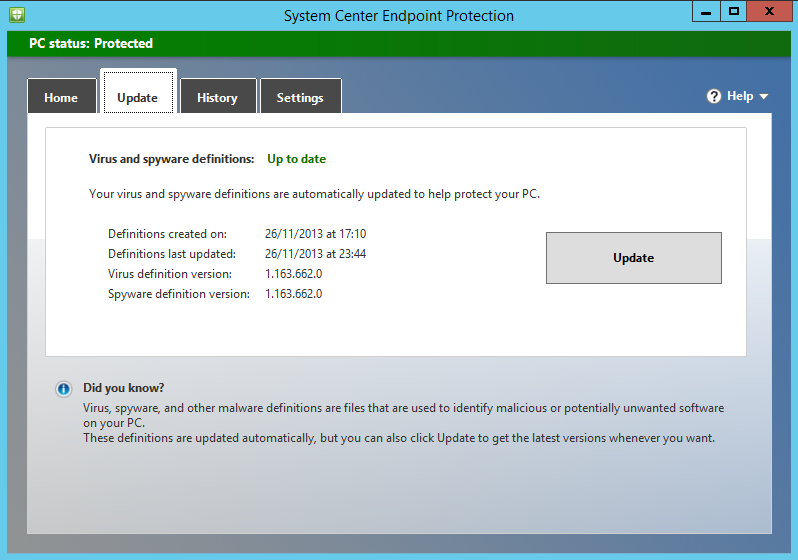 Applies to:
​