Selected models of servers come with or can be upgraded to include a remote management module, such as the Intel RMM4. Use the instructions below to setup your remote management module.
Prerequisites
You will need the following:
A static IP address for the management connection.

The system being used for remote KVM control will need to have Java installed.
Recommendations:
Use the RMM4 module option with a dedicated NIC management port where possible

If you dont have the dedicated management NIC (RMM4 Lite) the motherboards first onboard port can be use for management connectivity. In this instance, we recommend against including the management enabled port in a 802.3ad static or dynamic trunk or team.
Instructions
Boot into the BIOS using F2 from power-on.

Go to the Server Management Menu

Go to the BMC LAN Configuration Menu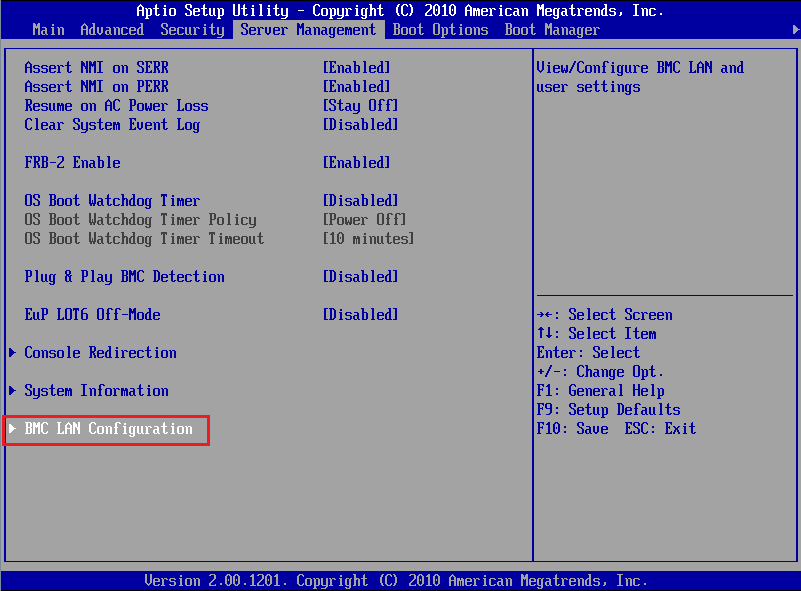 Configure the LAN settings as required. If you have the RMM4 module with the dedicated management port, it is recommended that you configure the Intel (R) RMM4 LAN Configuration settings only, and leave the BMC LAN Settings blank.

The example below shows the RMM4 LAN settings configured as dynamic, with a host name configured to enable the device to be found easily on the network. However, static settings are recommended with a DNS Host entry configured on your DNS server.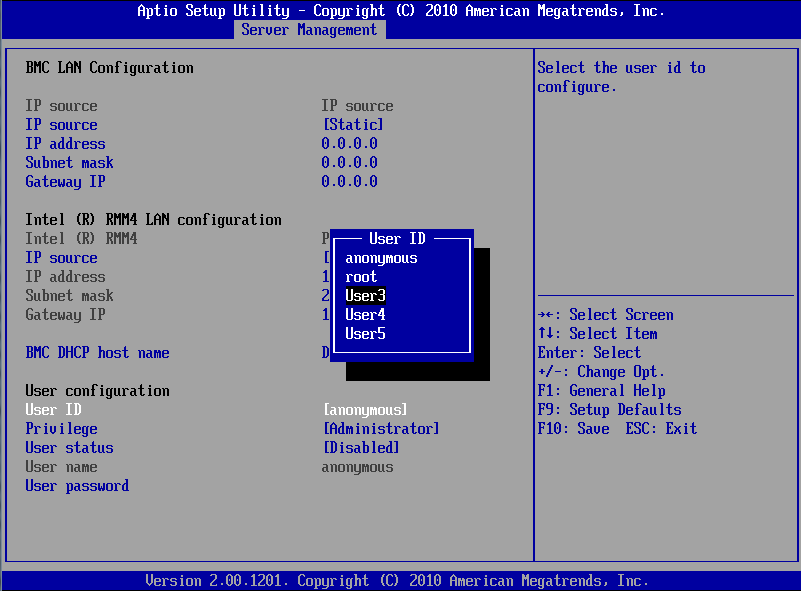 Then set the privlege status - for example, to Administrator, set the user status to Enabled, and then set a username and password. The user name and password are both case sensitive.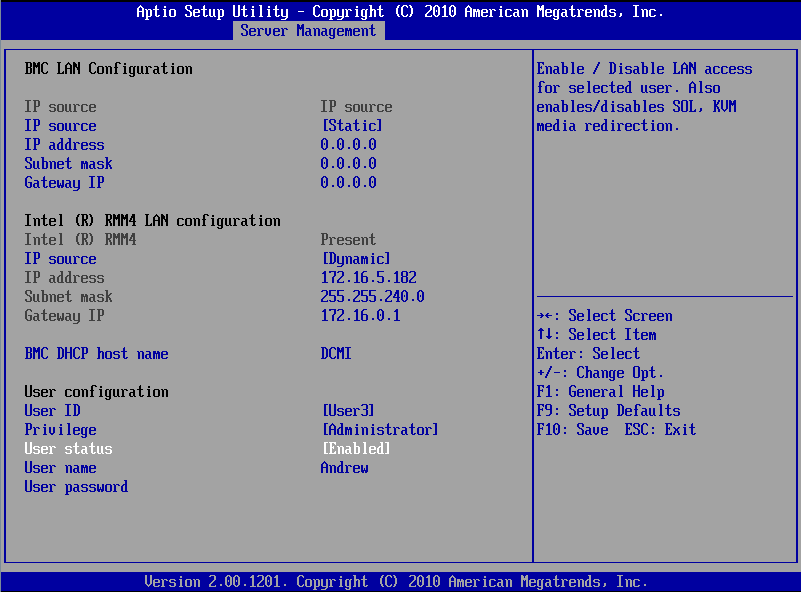 Connection
To connect to the management console, use a web browser and connect to the IP address or hostname you specified.
For example:
http://172.16.5.182
or
http://dcmi
You will need to have Java installed to use the remote KVM (keyboard/video/mouse) and media redirection.
Getting More Help
For more information, see the Intel RMM4 user guide or contact Stone support.
Applies to: