Booting Windows 8 into Safe mode
Windows 8 no longer has the option to press F8 when the machine starts to get the advanced boot options menu, meaning that access to safe mode using this method has been removed. This has been implemented to improve boot times.
Booting into Safemode Before you Log in
This article shows you how to reboot a machine into safe mode if you haven't already logged in. Use the other articles attached to see safe mode options for when Windows doesn't start, or safe mode tips for when you have already logged in.
If you wish to boot into safe mode before you log in, then you can do so by following these steps:
First you need to click past the Lock screen to go to the Log in screen. You then need to click the Power Icon at the bottom right of the screen > hold the SHIFT key down and then click Restart.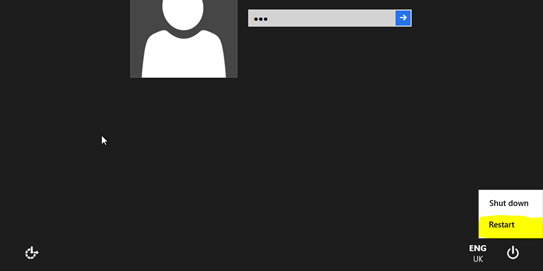 You will then be presented with the advanced start up screen. You need to click on Troubleshoot > Advanced Options > Start Up settings > Restart.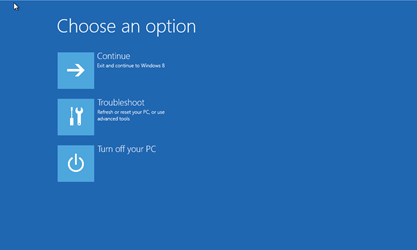 It will then present you with the screen below where you can select safe mode. As it states, use the F1-F9 to select the options (F4 for safe mode)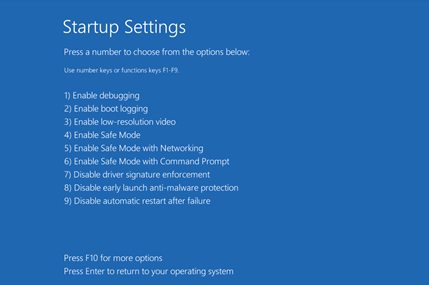 Applies to:
Desktop, laptop and tablet systems running Windows 8