Windows 8 Start Button
Windows 8 is an evolution of Windows designed primarily for touchscreen systems. One of the features is the removal of the Start Button. If you prefer, the Start button functionality can be restored using some third party software, such as the software from www.ninite.com or http://www.stardock.com/products/start8/
Note: Please note that these are third party software products, referenced here to show you examples of the software available. We recommend that you test the suitability of any third party software for you or your organisation's use. Any deployments of the software in a managed environment should be fully tested. Please check each website for usage or licensing terms.
Ninite Installation
If you visit the website, highlight the Classic Start option > select Get Installer > click Run when the installer is downloaded.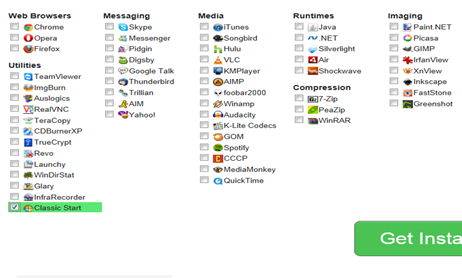 Agree to the UAC prompt: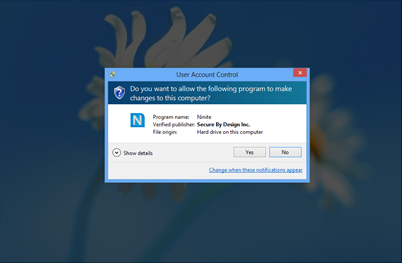 Wait until the installer is completed: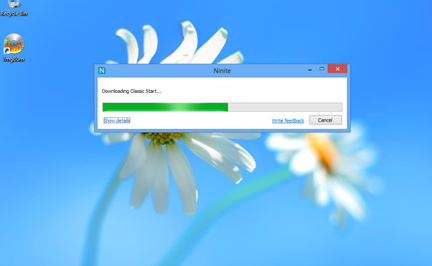 You will now have a Start button on the desktop. To set the layout to look like Windows Vista/7, you will need to right click the button itself, then click Settings; under the Start Menu Style tab click the Windows Vista/7 option.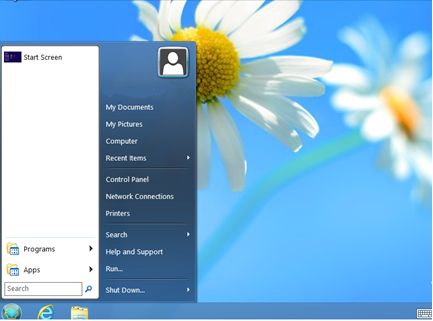 Applies to:
All systems running Windows 8