Introduction to Customising your Windows 8 Start Application Screen
Windows 8 has new Applications - "apps" - that can be purchased from the App Store. Along with these and desktop style apps, you can customise your Windows 8 Start screen suit you.
Drag and Drop
You can rearrange the tiles on the screen - simply drag and drop the tiles to where you want them. You can drag them to another section of the Start screen to group applications as you wish.
If you find that you have a large amount of apps on the screen, you can simply zoom out by pressing the small zoom out button at the bottom right. Then select the group you wish to focus back on by clicking it.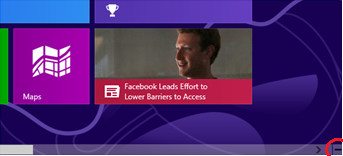 Tile Options
If you right click on one of the App tiles, you have access to extra options.
As below, if you right click the tile (to select it), then you have the option to Unpin from the metro app screen, uninstall the app, make the tile smaller and also turn off the live feed (if the app supports this). You also have the botton to click All Apps, which loads up all of the Windows 8 applications and the desktop applications.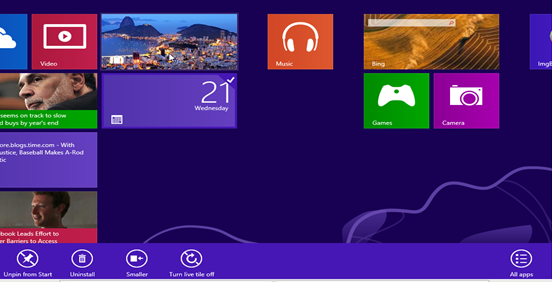 You also have a list of extra options with the desktop tiles. If you right click them you have options such as Open in new window (which opens the app on the desktop), Run as administrator and Open the file location.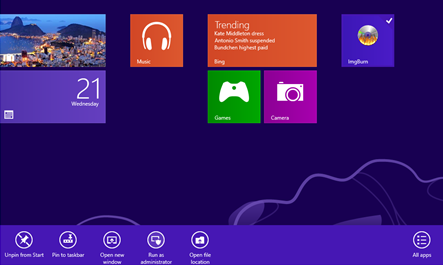 Pin a Website to the Start Screen
You can also pin a website to the start screen which adds a tile directly to that link. To do this, first navigate to the site you want (using the Windows 8 Internet Explorer App) and then click the Pin Site symbol on the bottom right.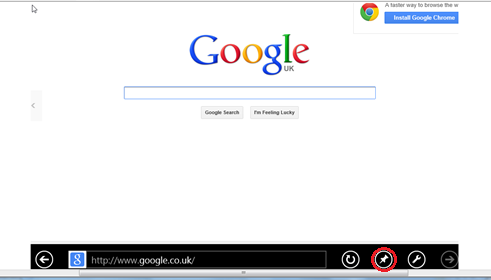 Pin an App to the Start Screen and/or Task Bar on the Desktop
If you wish to pin an app to the start screen that is not already there, simply open the Start Screen, search for your app, and then right click on your application and click Pin to Start (for the Start screen) or Pin to Taskbar (for the Desktop).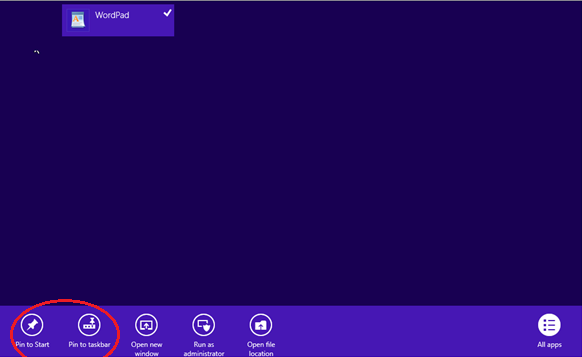 Customising the Start Background
You need to begin by going to the Start screen and then bring up the Charms Bar (either by hovering in the top or bottom right of the screen or pressing Windows Key + C at the same time), then click Settings, click Change PC Settings and then under the Personalised category click Start Screen. Finally select the design and colour you want.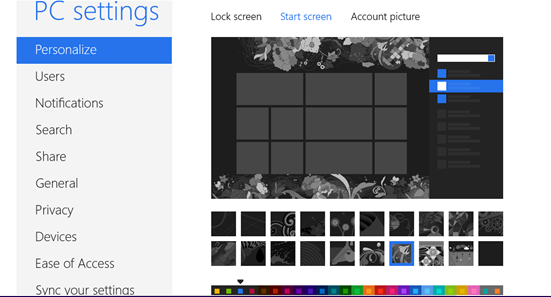 Applies to:
Desktop, laptop and tablet systems running Windows 8.