Optimal Configuration
Use the steps below to configure these system's BIOSes for the best acoustic performance.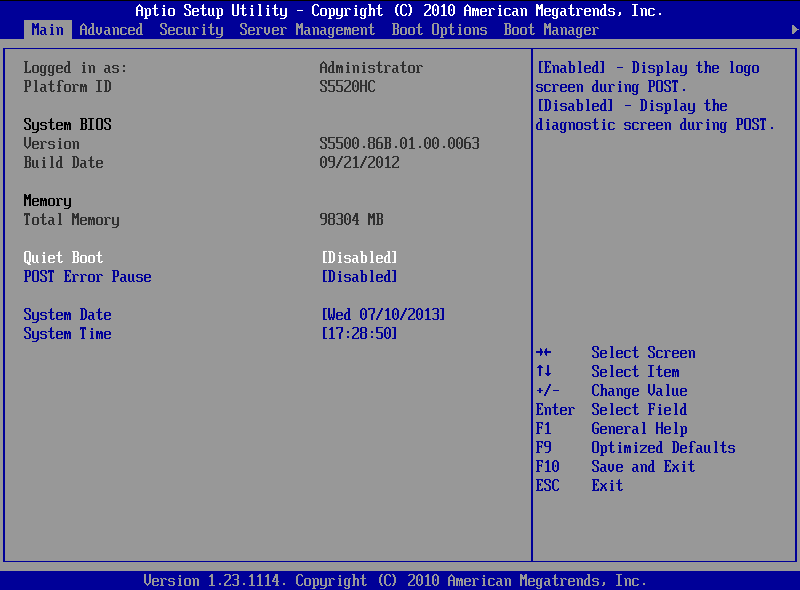 Go into the Advanced menu by using the right arrow key

Then go into System Acoustics and Performance Configuration


Troubleshooting
Other common causes of fan problems:
Lack of ventilation: If the system is in a small confined space without adequate airflow the fans will ramp up as the system tries to prevent overheating

Lid not closed properly: The servers have an intrusion sensor and may ramp up the fans if the lid is not closed properly, depending on model

Redudandant Power Supply failure or Redundant Power Supply not plugged in: Have one of the systems multiple power supplies in a failed or disconnected from mains state will cause the fans to ramp up

System repair, reconfiguration or upgrade: A replacement system board, system processors or upgrade options may require a BIOS package re-flash so that the hardware is managed correctly.

System fault: Check the front system warning symbol. This should be solid green while the server is on. When the system is switched on, it will be orange for a few seconds but should turn green. If it does not, contact Stone warranty service.

For example, a faulty fan may cause the other fans in the system to ramp up and become noiser. Usually it is not the fans which are now loud which are at fault, but the fan(s) that the BIOS has detected are running slow. Use the system SEL log viewer to determine the cause of an orange or flashing green warning symbol.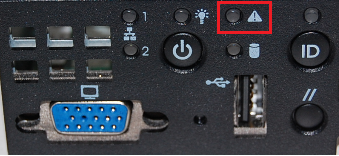 Applies to:
Article ID: 110
Last updated: 12 Jul, 2013
Revision: 3
Stone Branded Products -> Servers and Workstations -> Frequently Asked Questions (FAQ) -> How to Configure Servers or Workstations based on the S5520 and S5500 based platforms for the lowest noise
https://kb.stonegroup.co.uk/index.php?View=entry&EntryID=110