Intel Visual BIOS
The Intel Visual BIOS is the new BIOS layout and is the default in the Q77 series BIOS with later BIOS revisions.
The guide below explains how to find the Serial-ATA Controller Mode setting which is useful if you need to disable AHCI model for legacy operating systems, such as Windows XP.
Instructions
Enter the BIOS using the F2 key as normal

Look for the Advanced button in the top right hand side and click on it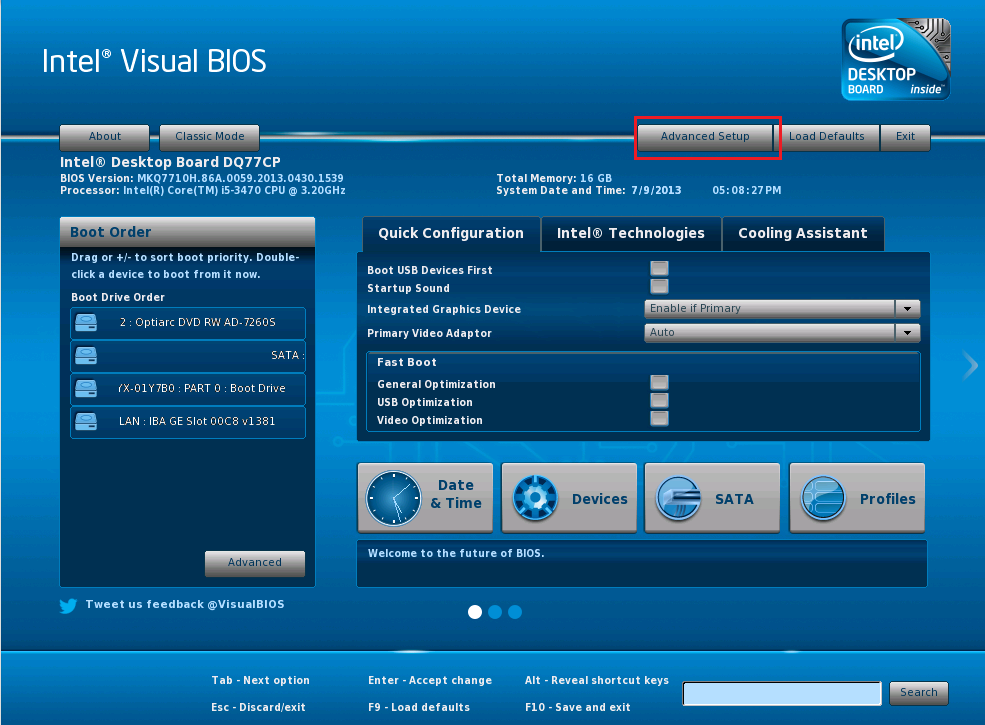 Click on Devices & Peripherals: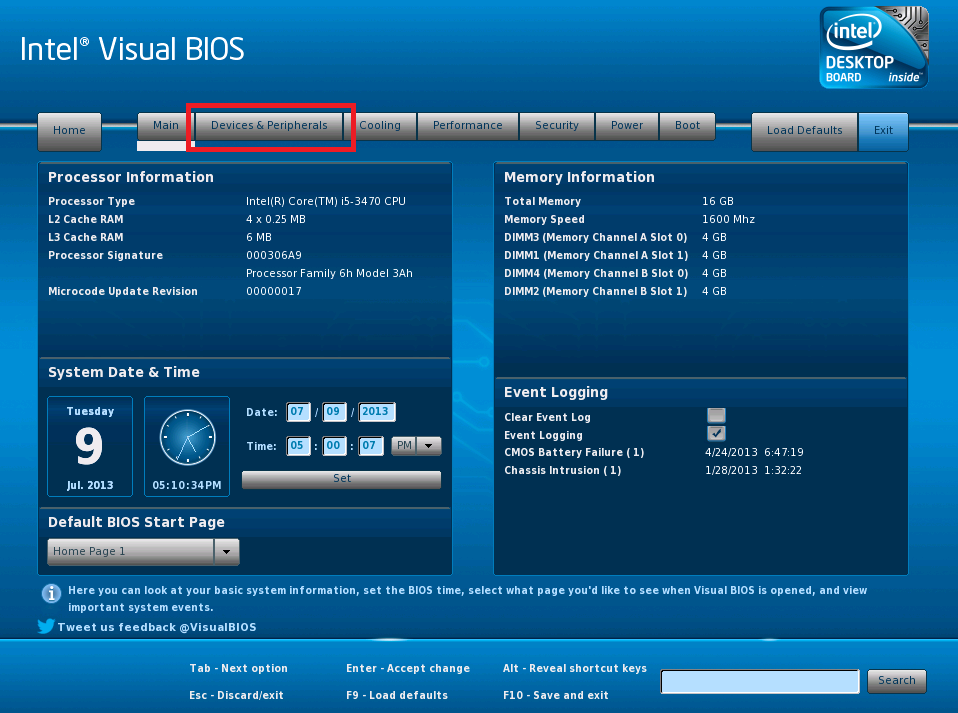 Click on the SATA sub-tab: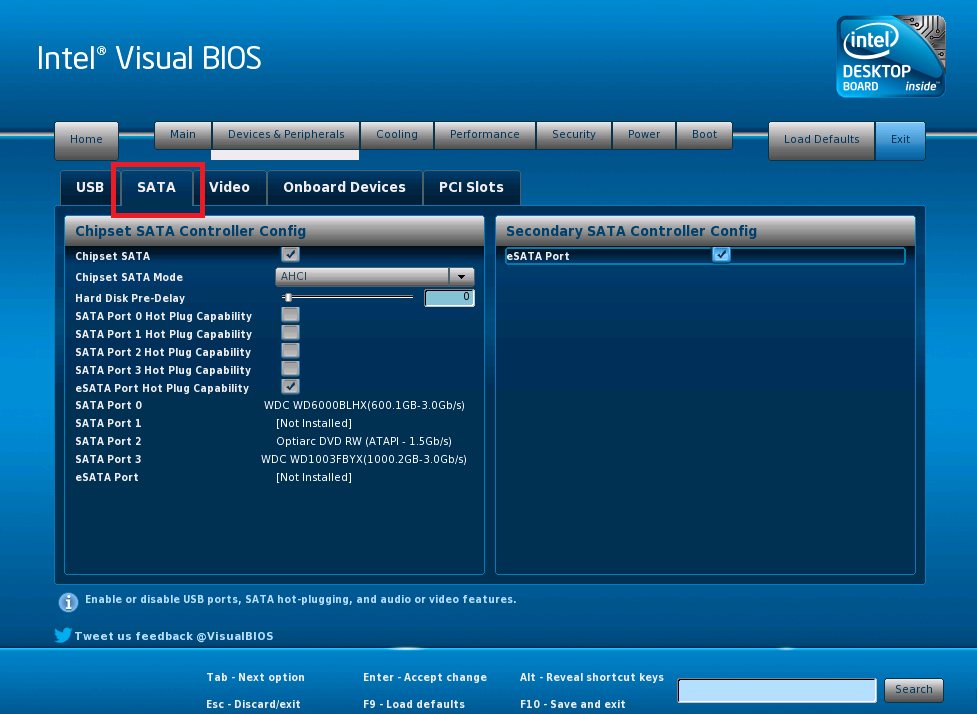 Click on the Chipset SATA Mode drop down list. This enables you to change the SATA controller mode.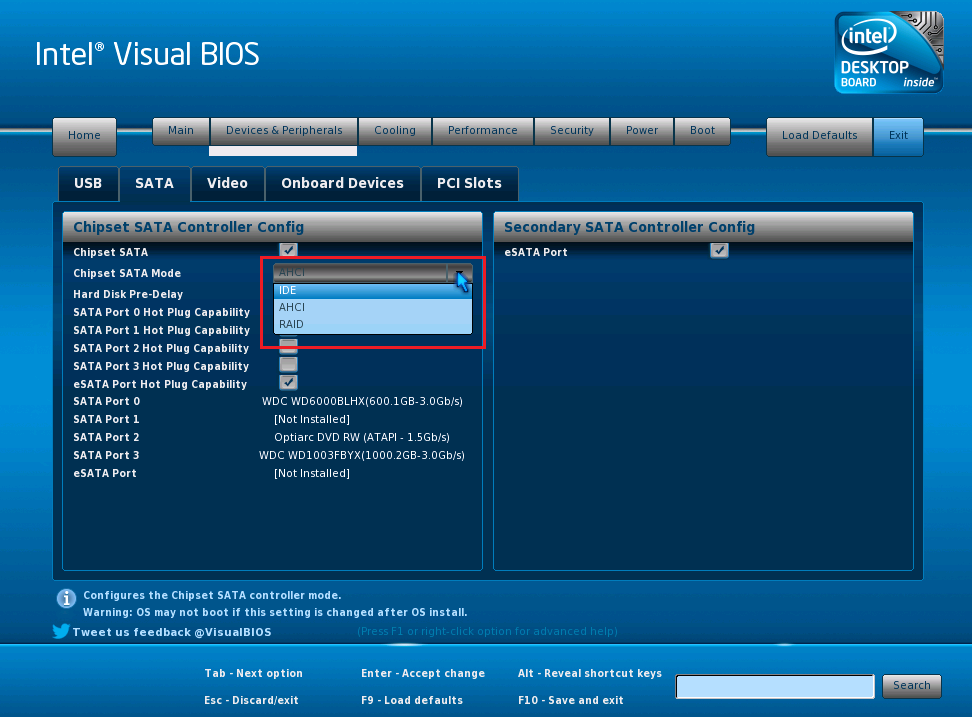 Press F10 as normal to exit save the changes. You will get a confirmation prompt.
Note: Instead of using the Visual BIOS, you can switch to the Classic BIOS by using the Classic Mode button in the top left hand corner of the main Visual BIOS screen.
Applies to:
Stone desktop and All-In-One products using 7-series and 8-series Intel motherboards